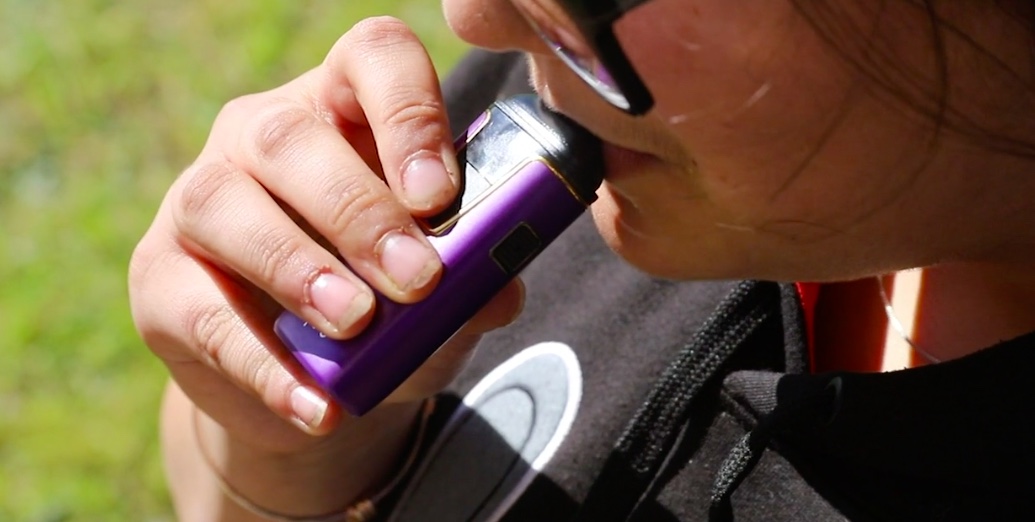 Vaping/Tobacco Prevention
Directed by NCIDC Students
1 m, Public Service, USA
A short PSA to educate on youth vaping and tobacco.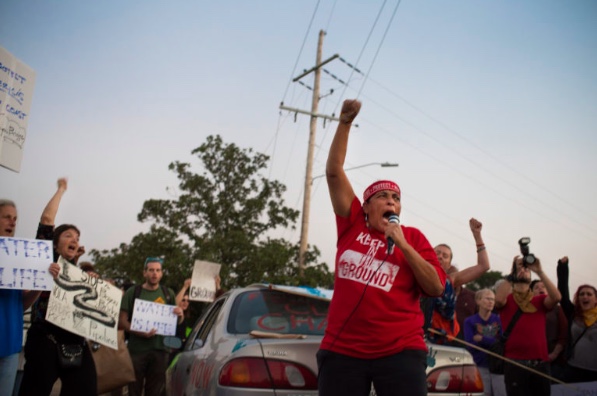 L'EAU EST LA VIE (WATER IS LIFE): FROM STANDING ROCK TO THE SWAMP
Director: Sam Vinal
25 m, Documentary Short, USA
Imagine a badass environmental activist dressed in red, with matching painted finger and toe nails, climbing a pipeline crane 60 feet in the air to shutdown a worksite. Imagine a fierce Indigenous warrior making a powerful call for public support when the police have their boot on her back and their arms around her throat. Picture what's possible when people decide to fight for their community and bend the arc of justice to the grassroots.
The backlash to Cherri's work has been ongoing death threats and physical violence. And although that violence was meant to silence her, we hear from Cherri that it actually took away her fear and emboldened her organizing. This film delves into the complex reasons that compel organizers to risk everything, including their lives, to protect their communities from irreversible corporate harm.
"If our leaders won't stand up to stop this pipeline and protect our water, then we the people of Louisiana will. We are building the L'eau Est La Vie camp to protect our water and our way of life from the Bayou Bridge pipeline."
-L'eau Est La Vie (Water is Life) Camp Statement
Director: Beth Nelsen
13 m, Documentary Short, USA
The Napa High Indian mascot has been a contentious issue for decades and it has finally come to a head.
Warbonnet: An Odyssey of Honor
Director: John Harrington
13 m, Documentary Short, USA
When John Harrington, the eldest son of a descendant of the last Chief of an Oregon tribe learns the whereabouts of warbonnets stolen after his father's death and taken to another reservation in Canada, he undertakes an 8,200+ mile odyssey, along with two of his brothers, to recover the stolen warbonnets. Fearful of unsuccessful international border crossings, and the discovery of his plan by the woman who absconded with them, time is not on his side as he drives through the night in an effort to recover the stolen family heirlooms before she learns he is on the way and moves them again, or worse, they are destroyed.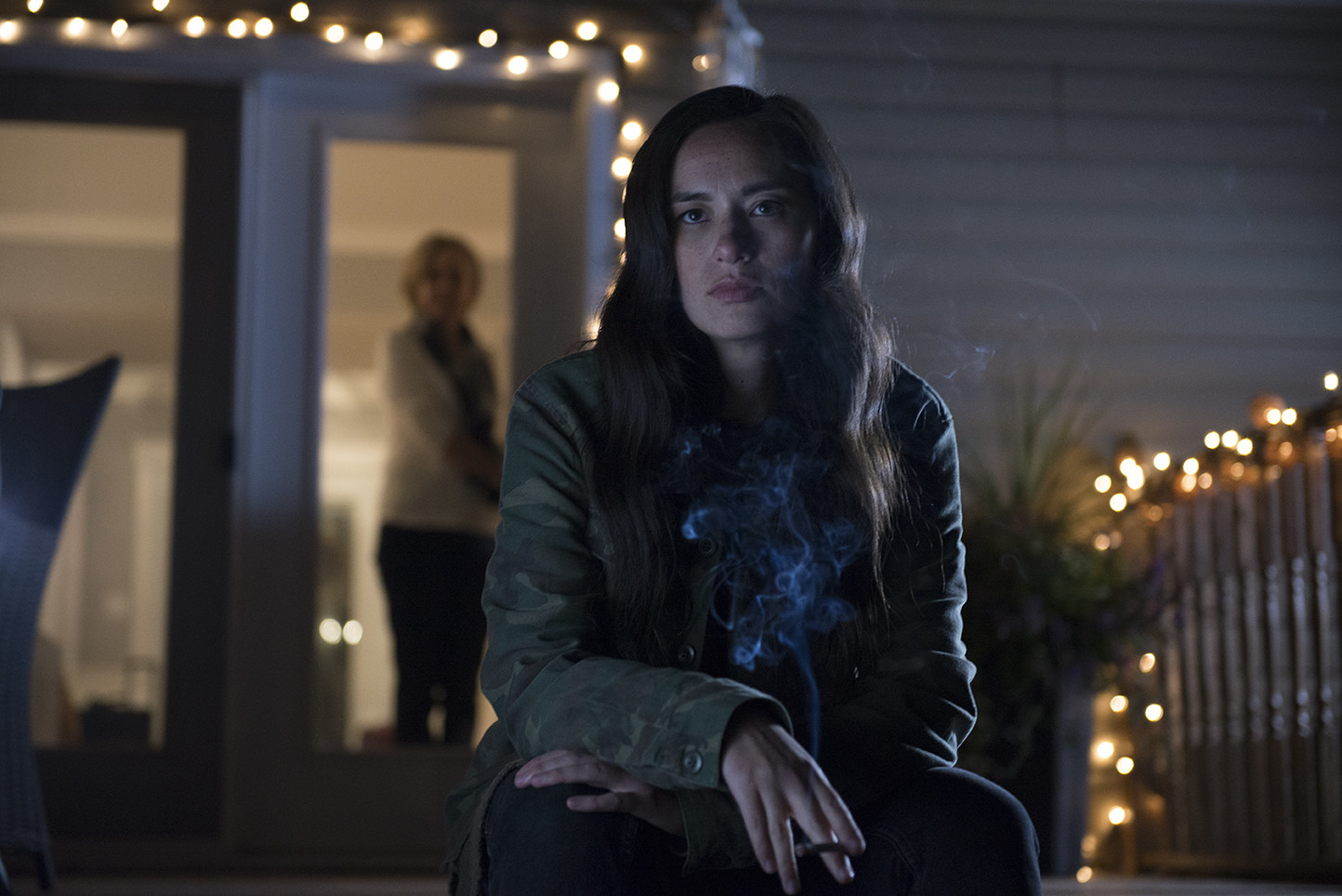 Director: Roz Owen
1 hr 20 m, Feature, Canada
Nominated: Best Film, Best Director (Roz Owen); Best Actress (Cara Gee).
Raven, a radical eco-activist, is jailed for protesting development on disputed Indigenous land. Long estranged from her adoptive family, she never imagined her brother Colin would be the one to bail her out. Compelled to stay at his suburban home, she discovers he's in real estate - pre-selling houses on the very land she's trying to save. Adopted, disowned, and now under house arrest, this is a story of reckoning with betrayal – of love, land, and blood.